Once you've created your Hugo account, there are a few ways to log in.
First Step
Go to our log in page.
Logging in with Google
If you used an existing Google account to create your Hugo account, click the blue "Sign in with Google" button.
You can also click the "Email login link" button. Either button will work.
If you have more than one Google account, be sure to pick the account you used to create your Hugo account.
Logging in with your mobile phone number
If you created your Hugo account using your phone number, enter that phone number in the box labelled "Please enter your phone number" and click "Send Code".
We'll send you a short code which you will enter into the box and click "Submit". This code can take up to 5 minutes to arrive (but normally it arrives instantly).
I no longer have that phone number
No problem. Click "I need help logging in" or click here. Answer the security questions and you'll be able to replace your old phone number with a new mobile phone number that you can use to log in to your Hugo account.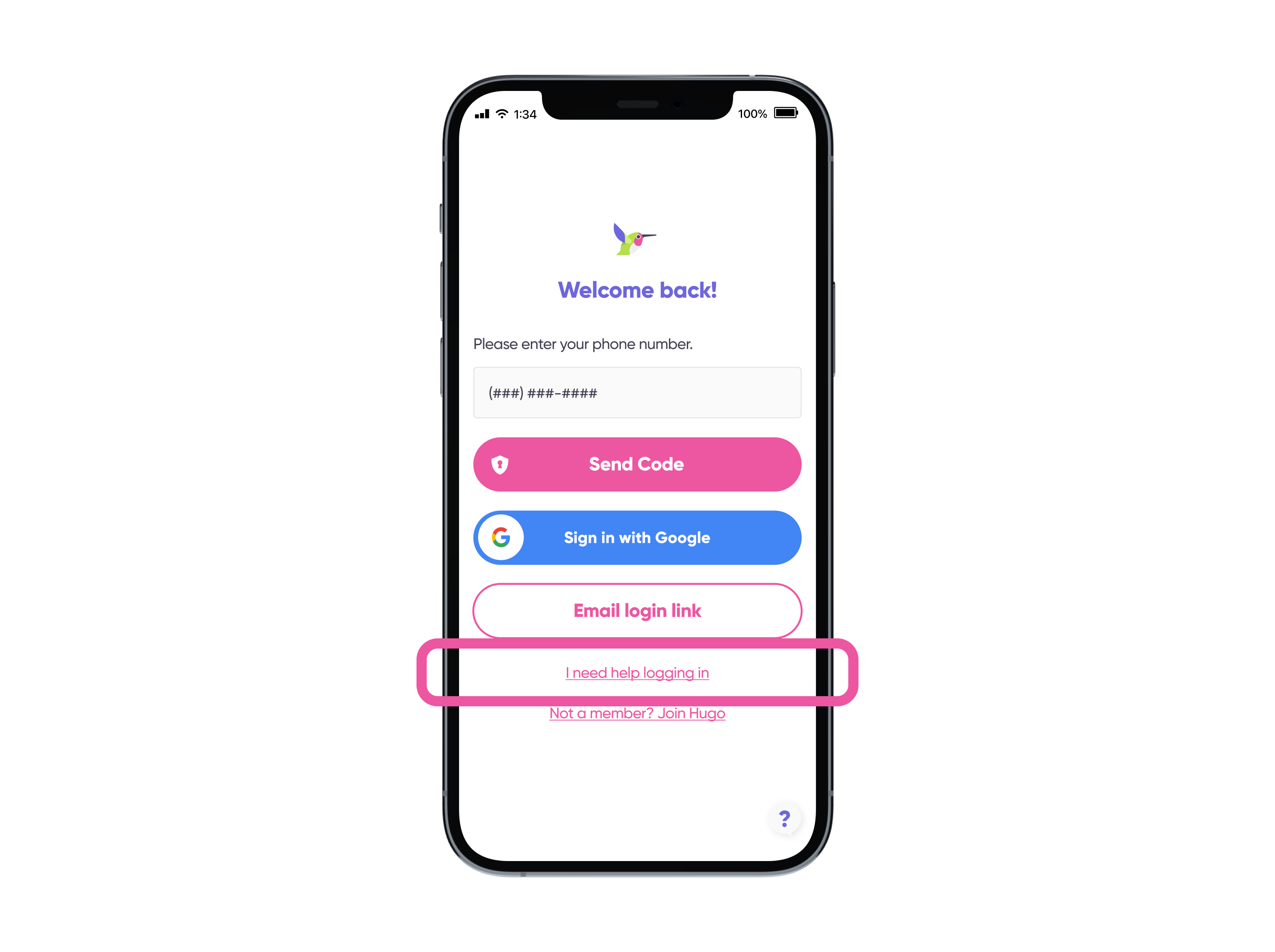 Logging in with your email address
If you verified your email address with Hugo, you can use it to log in. Click the "Email Login Link" button and follow the instructions there.
Did I verify my email address with Hugo?
Just giving us your email address doesn't mean that you verified it. To verify an email address, we will have sent a "Verify your email address" email to that address. In that email, you'll have had to click a purple button labelled "Click here to verify your email address". If you haven't already done those things, you won't be able to log in using your email address.
I never created a Hugo account
If you don't have a Hugo account yet, you can create one by clicking here.
You don't need a Hugo account to get a quote, though. To get a quote, click here.